Federal Contracts Corp Sells the entire line of Grove Cranes through GSA Advantaged.
You can find us with our contract #GS-03F-113DA, or by clicking the GSA Logo Below. 
Email us at info@federalcontractscorp.com or call us at 813-631-0000 for more information on specific models. 
Grove Crane was founded in 1947 as a leading manufacturer of mobile cranes. The company then went on to acquire National Crane in 1978. After years of success, the Grove Crane was acquired by Manitowoc: a company created in 1902 that continues to be a leader in crane manufacturing.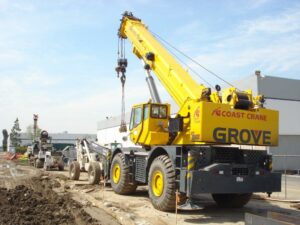 To learn more about Grove Crane and their products,