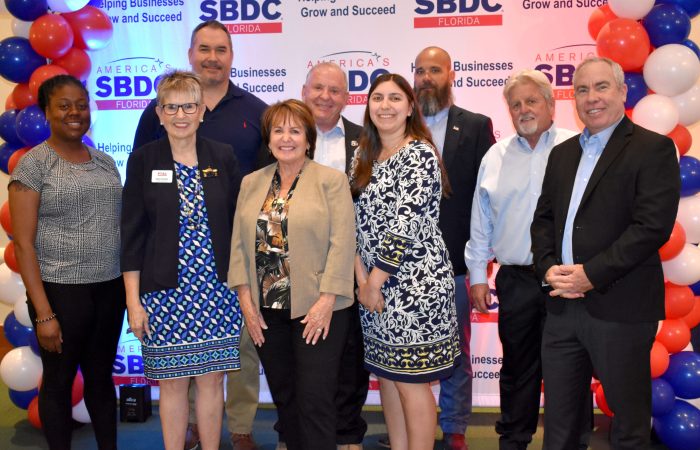 Federal Contracts Corp (FCC) accepted the award for Veteran-Owned Small Business of the Year at the Florida SBDC at USF Business Awards celebration luncheon. The event was held to recognize and celebrate the accomplishments of Tampa Bay's small businesses.
The celebration brought together a diverse community of small business owners and entrepreneurs from the Tampa Bay Area and served as a platform to showcase the remarkable achievements and contributions of these local businesses, highlighting their resilience, innovation, and unwavering spirit. The Veteran-Owned Small Business of the Year award is a testament to the hard work and commitment of the Federal Contracts Team.
GRATITUDE AND CONGRATULATIONS
We are truly grateful to the Florida SBDC at USF for bestowing us with the honor of being named the Veteran-Owned Small Business of the Year. This award has empowered us to continue to thrive and make a positive impact. We extend our deepest appreciation for their continuous dedication to the success of small businesses in our region. The FCC team wishes to congratulate all the award winners who were recognized for their outstanding achievements.
As we reflect on this momentous achievement, we are reminded of our unwavering commitment to customer satisfaction and continued growth. We remain dedicated to providing world class service to our customers, collaborating with our trusted partners, and supporting our community. The Federal Contracts Team is excited to build upon this honor and continue serving as a leading example of a successful veteran-owned small business. We are motivated to explore new opportunities, expand our reach, and make a lasting impact in the government procurement space.